---
Why make a list of the books Jeff Bezos recommends on a website for small business owners? Well, first because he was once a small business entrepreneur too. Second, because like most entrepreneurs, I bet you want to expand your business, and third, just as mega-investor Warren Buffett is known for reading hours a day, Jeff Bezos, the billionaire founder of Amazon, loves books. In fact, reading is one of his main habits.
(It shouldn't come as a surprise, as his massive fortune started with an online bookstore.)
Despite owning one of the largest and most successful companies in the world, Bezos doesn't let that get in the way of his love of reading.
Below you will find a list of 9 books that changed the life of Jeff Bezos, but first, a little context about who is the richest man in the world today (often alternating this position with Elon Musk).
If you wish to become a Medium member and have access to more articles like this, check this link. It is only $5 per month and it will be used to support the author.
Who is Jeff Bezos?
Age: 58 years old, born on January 12, 1964, in the city of Albuquerque, in the state of New Mexico (USA).
Jeff Bezos is the Founder and CEO of Amazon.com, Inc. He played a key role in the development of e-commerce and the sale of books online. He later expanded his company to sell a wide range of products online.
How Jeff Bezos got rich.
Jeff Bezos studied computer science and electrical engineering at Princeton. After graduation, he turned down job offers from Intel and Bell Labs to join a startup called Fitel. He later co-founded a fax news service with CNET founder Halsey Minor. After that failed venture, Bezos rose to the position of senior vice president of a Wall Street investment fund called D.E. Shaw.
Maybe Bezos would have stayed on Wall Street for the rest of his life if it weren't for the fact that the Internet was growing at a rate of 2,300% a year in 1994. As a result, the future CEO of Amazon began to think about 20 possible product categories to sell online and decided on one: BOOKS.
Amazon.com was founded as a platform for selling books in a garage, sharing space with a wood-burning stove. Bezos initially invested $10,000 in the company, which had his wife and two programmers. Within months of being founded in 1995, Amazon was already selling books in all 50 US states and 45 other countries.
An ironic fact: In the beginning, when he was still based in a garage, Jeff Bezos did most of the Amazon meetings at a nearby bookstore belonging to the Barnes & Noble chain.
Jeff Bezos earns the equivalent of 205 million dollars a day, or more than 1 billion reais, or at least that's what he earned per day during the year 2021.
Books Jeff Bezos recommends
by Jim Collins
The concepts in this book were compiled over nine years by Jim Collins and Morten Hansen, focusing on both performance and the precarious conditions CEOs often face.
The researchers studied organizations that flourished in conditions of sudden change that no one could predict or control and compared those companies to a similar group that did not do so well. The study results were unexpected. More important than innovation itself is the ability to measure it and combine it with discipline. The book convincingly illustrates that success is no fluke in a chaotic and uncertain world.
by Eliyahu M. Goldratt
The Goal is a fascinating work written at a fast pace that helped revolutionize managerial thinking throughout the Western world.
Alex Rogo is an exhausted plant manager who is constantly trying to improve his unit's performance. His factory is on the brink of collapse. Likewise, your marriage is in trouble. He has ninety days to preserve his factory — or it will be shut down by corporate headquarters, resulting in the loss of hundreds of jobs. It takes an informal meeting with an old colleague from your college days to help you recognize what needs to be done.
Alex's struggle contains a serious message for all managers in the industry and discusses the concepts that underpin Eli Goldratt's Theory of Constraints (TOC).
by Sam Walton and John Huey
As Sam Walton himself put it, this book is a narrative about business, risk, and perseverance, about knowing where you want to go and being prepared to go the extra mile to get there. And it's a narrative about believing in your idea and sticking to your convictions. It's the narrative of how Walton grew Wal-Mart from a discount store to the world's largest retailer.
Sam recounts his remarkable life in his own inimitable words. Genuinely modest but confident in his goals and accomplishments, Walton communicates his thoughts in an open and direct style.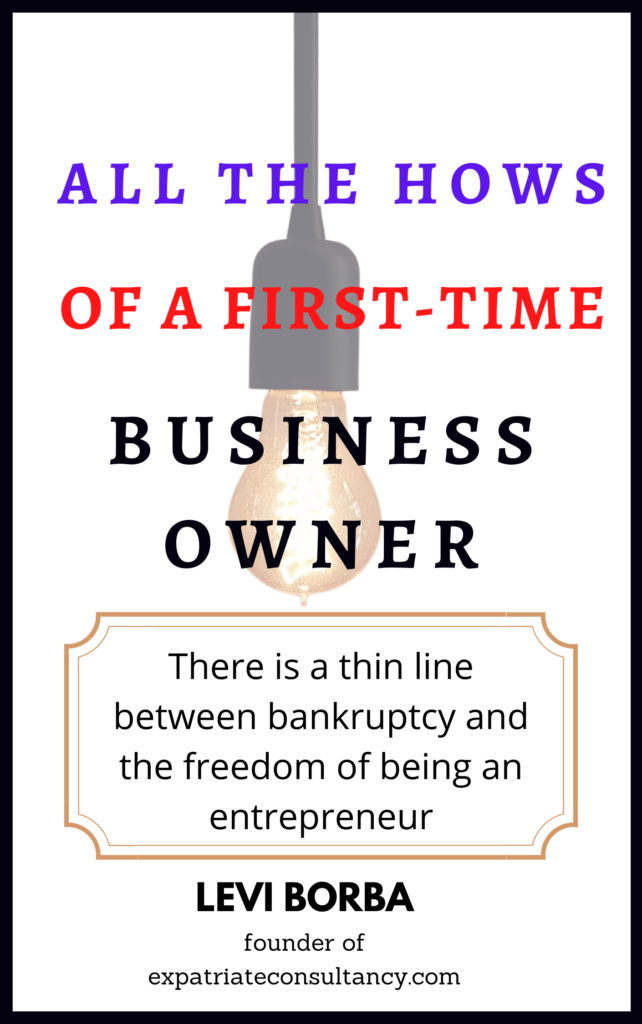 by David Heinemeier Hansson
Most business books offer the same advice: write a business plan, research competitors, look for investors, and so on.
But not this book.
Because this work brings a more effective, fast, and simple method of entrepreneurship and management. The book will show you that you don't have to be a workaholic to succeed. You are not required to waste time on administrative tasks or meetings. You don't even need to have an office. All of these are just excuses.
What you really need to do is shut up and get to work. This book will guide you to discover how to increase your productivity, how to gain exposure without spending a fortune, and a host of other unexpected, inspiring, and provocative concepts.
by Frank Herbert
Perhaps the biggest surprise among the books recommended by Jeff Bezos, this work has even become a movie.
An incredible adventure awaits in the distant future, on a desolate planet. That's the setting for Frank Herbert's Dune saga — an imaginative masterpiece and one of the best-selling sci-fi series of all time.
The Dune saga begins on the desert planet Arrakis with the narrative of a child named Paul Atreides — later to be known as Muad'Dib — and the ambition of a noble family to realize humanity's oldest and most impossible ideal.
Discover how to use in your business, incredible negotiation skills from an FBI negotiator.
by Nassim Nicholas Taleb
Taleb has spent years studying how we delude ourselves into believing that we know more than we do. We limit our thinking to the trivial and insignificant, while significant occurrences continue to surprise us and influence our world.
Taleb now reveals everything we know about what we don't, and about how black swans can be the bane of some, and the ladder to success for others.
Elegant, surprising, and all-encompassing in its uses, The Black Swan will alter your perspective on the world. Taleb is a fun writer, with humor, irreverence, and the ability to tell the most unexpected stories. He possesses a polymathic understanding of a variety of areas, including cognitive science, commerce, and probability theory.
by James P. Womack and Daniel T. Jones
The Lean Business Mindset illustrates unequivocally that simple ideas can revitalize any company and reduce bureaucracy in any industry in any country. However, most managers require training on how to make the lean leap in their organization. Part II of the book outlines a step-by-step action plan based on an in-depth analysis of more than fifty lean companies operating in diverse industries around the world.
Even readers who believe they have embraced lean thinking will discover in Part III that another big leap is conceivable in establishing an extended lean enterprise for each of its product families.
The Lean Business Mindset does not offer a new "program" for the instant manager. Instead, it offers a new way of thinking, being, and, most importantly, doing for the serious long-term manager — a way that is transforming the world. A deserving place in the list of books Jeff Bezos recommends.
by Clayton M. Christensen
According to Harvard professor Clayton M. Christensen, exceptional organizations can do everything right and still lose market leadership — or worse, disappear altogether. And he not only demonstrates his claims but also instructs the reader on how to avoid a similar fate.
Focusing on examples of "disruptive technology" — for example, Intel's 8088 processor or hydraulic excavator — Christensen demonstrates why most companies miss "the next big wave". Whether in electronics or retail, unless managers know when to abandon traditional business techniques, a successful company with proven products can disappear. Using lessons from the triumphs and failures of leading organizations, "The Innovation Dilemma" outlines a set of guidelines for profiting from the disruptive innovation phenomenon.
---
Subscribe to my articles (for free) and receive (also for free) the ebook "The Blueprint for First-Time Business Owners". 65 pages of essential points, secrets, and hacks for you to launch, manage and expand your own business.
---
by James (Jim) C. Collins and Jerry I. Porras
Collins and Porras debunk myths, offer new insights, and provide practical advice for those looking to build companies that last. Over six years, the authors studied 18 exceptional and enduring companies that have outperformed the general market since 1926. They analyzed small and medium-sized companies as well as large corporations.
What sets GE, 3M, Merck, Wal-Mart, HP, Disney, and Philip Morris apart from other companies? How did Procter & Gamble, which started far behind rival Colgate, become the leading firm in the industry? What did Boeing have that McDonnell Douglas lacked?
In answering these questions, Collins and Porras uncover timeless qualities that consistently distinguish exceptional companies.
Conclusion: 9 of the best books recommended by Jeff Bezos
Good to Great: Why Some Companies Make the Leap… and Others Don't
by Jim Collins
The Goal: A Process of Ongoing Improvement by Eliyahu M. Goldratt
Sam Walton: Made in America by Sam Walton and John Huey
Rework by David Heinemeier Hansson
Dune by Frank Herbert
The Black Swan: The Impact of the Highly Improbable by Nassim Nicholas Taleb
Lean Thinking: Banish Waste and Create Wealth in Your Corporation
by James P. Womack and Daniel T. Jones
The Innovator's Dilemma: The Revolutionary Book that Will Change the Way You Do Business
by Clayton M. Christensen
Built to Last: Successful Habits of Visionary Companies
by James (Jim) C. Collins and Jerry I. Porras
---
If you liked this list of books Jeff Bezos recommends, we also recommend:
8 Time-Tested Business Lessons for Entrepreneurs from a Legendary CEO
Best Books for Young Entrepreneurs in 2022 [Must Read!]
You Will Never Be the Same After Adopting SMARTER Business Goals
For more insights for entrepreneurs and small businesses, I recommend this book: All the Hows of a First-Time Business Owner: There is a thin line between bankruptcy and the freedom to be an entrepreneur
---
Levi Borba is the founder of expatriateconsultancy.com, creator of the channel Small Business Hacks and The Expat, and a best-selling author. Subscribe to my articles (for free) and receive (also for free) the ebook "The Blueprint for First-Time Business Owners".