---
Adopting SMARTER Business Goals is widely acknowledged as one of the best strategies for most entrepreneurs to achieve their missions by focusing on the most important objectives.
Listen to "How to Make Goals and Stick to Them – Importance of Setting Objectives & SMART Goals" on Spreaker.
The methodology consists of a set of rules and guidelines that will assist you in setting and achieving a goal through specific measures, ensuring that the conquest is meaningful and relevant.
It will also assist you in setting specific deadlines to track your progress toward completing tasks.
In other words: It will yield a LEAP in your company guidance, and even push your employee productivity to entirely new levels.
In the next paragraphs, you will understand how the concept of SMART goals and objectives helped me and how they can be beneficial to your business too.
What happened when I had NO goals.
The first time I moved overseas, I went to reside in the beautiful city of Santiago, Chile.
I was a newbie working for a prestigious global corporation. The firm hired me with high hopes, and things started off well. They even complimented me on how quickly I learned both the profession and the Spanish language.
But things started to go wrong when I discovered Bellavista and Providencia, two of Santiago's bohemian districts.
Those places will drag you out from Tuesday to Saturday if you are not conscious of your obligations.
I was so taken with the city's party vibe that I chose to reside right next to my favorite bar, Flannerys.
That's when things started to get out of hand. Despite earning a higher salary than in Brazil, I left Chile with almost no savings.
Thankfully, I was granted a second chance. Actually, it was far better than a second chance. While residing in Santiago, I received an offer from a global leader in my field. My job chances in Chile were being hampered by my own recklessness, so it was time to relocate.
At least I wouldn't be drinking and partying all night like in Santiago.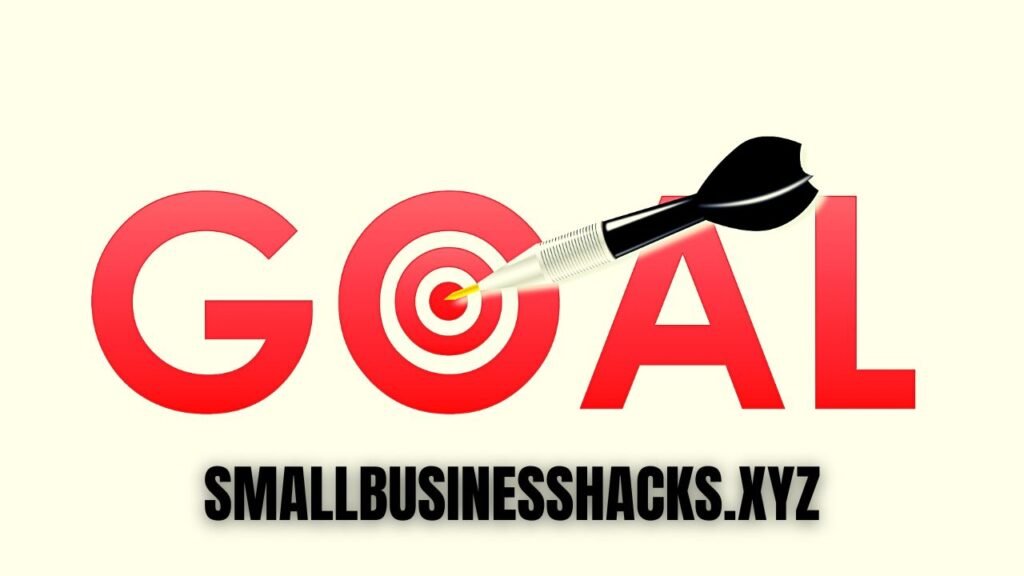 My first experience with SMART Goals
Before leaving for the Middle East, I set out extremely clear short- and long-term goals. I investigated the city's living costs and prices and calculated that if I lived a frugal lifestyle, I could save enough money in three years to leave the company and start my own business in a more tranquil location.
As a result, I intended to stay for a maximum of three years and keep as much of my money as feasible. Every month, I updated an Excel file to see how far I was from my goal and how much I needed to save from my salary to reach it.
Having those objectives was a huge motivator.
I was a completely different man than the one who was having wild nights in Chile. I was focused, punctual, and disciplined not only at work but also in my personal life.
I set physical and mental goals to keep my fitness performance on par with my mental efforts and went to the gym six times a week. While others went out for pricey happy hours, I chose to stay at home to exercise and learn a new idiom (which later proved useful for my next move).
Matteo, the Argentine with whom I shared my apartment, said he couldn't believe someone could survive such stringent objectives. He predicted that I would eventually break down.
But he was wrong.
I got promoted with less than two years in Qatar, and I met my financial goals six months before the end of the three-year period initially planned.
Finally, I had some extra cash to enjoy life, and I did. I started going to brunches with my coworkers and rediscovered oysters and mai-tais. I also went to Europe more often to see my girlfriend, and we went on trips together.
Then another issue arose: life was suddenly so good that I was tempted to remain longer.
Maybe that was a hint that I should stay in Doha longer, save money, and eat seafood? Who can say? But I chose to stick to my aspirations and left to start my own business in Poland, my girlfriend's home country.
Why are goals so important?
Having a clear set of objectives can be extremely beneficial and motivating.
My goals spoke louder in my mind when I was melting in the scorching heat of Doha waiting for a taxi to go back home after working for 13 hours, or when I was suffering from homesickness.
When things get tough and you have to face big obstacles, your goals will motivate you to keep going.
Clear objectives aren't just useful when you're in a tight spot. They'll also give you a sense of direction and help you avoid getting lost in epicurean party craziness as I did in Chile.
Instead of just enjoying piscolas on a Wednesday in Santiago, if I had a specific goal in mind, I would be home sleeping earlier, to be, in the next day, the best version of myself.
But I didn't have any measurable goals other than to have fun. And, ladies and gentlemen, I apologize, but happiness is not a goal. Not a S.M.A.R.T one, at least.
Creating goals that are SMARTER with business objectives.
First of all, a correction: the correct way to write the method we are talking about in this article is S.M.A.R.T, not SMART.
Those dots between the letters exist because this is an acronym. S.M.A.R.T. stands for Specific, Measurable, Achievable, Relevant, and Time-bound in this case. It is an approach with a potential equal to methods like the 5S when we consider how it can improve business performance.
Below is the definition for each, with the help of The Corporate Finance Institute:
Specific: Your goal should be clear and specific so that you and your employees can focus all the efforts and feel truly motivated to achieve it.
Questions to consider: What do we want to achieve? What result, target, or milestone?
Measurable: Having measurable goals allows you to track your progress and stay motivated. Assessing progress allows you to stay focused, meet deadlines, and experience the excitement of getting closer to your goal.
Questions to be asked: How much/many of X do we want to achieve? How will we know when it has been completed?
Achievable: To be successful, your goal must be realistic and attainable. In other words, it should be challenging while remaining doable.
Questions to consider: How can we achieve this goal? Based on other constraints, such as financial factors, how realistic is the goal?
Relevant: This element ensures that the goal is important to your business and that it is also aligned with other relevant objectives. Make sure your plans propel everyone forward and it has significant implications, otherwise it is a waste of time.
Question to consider: Does this seem worthwhile?
Time-bound: Every goal requires a target date so that you have a deadline to focus on and something to strive for. This part of the SMART goal criteria prevents daily tasks from taking precedence over long-term goals.
Questions to consider: When will we achieve it? What should we start doing right now?
The questions suggested above are just examples. You will need to adapt them to your reality and your business sector.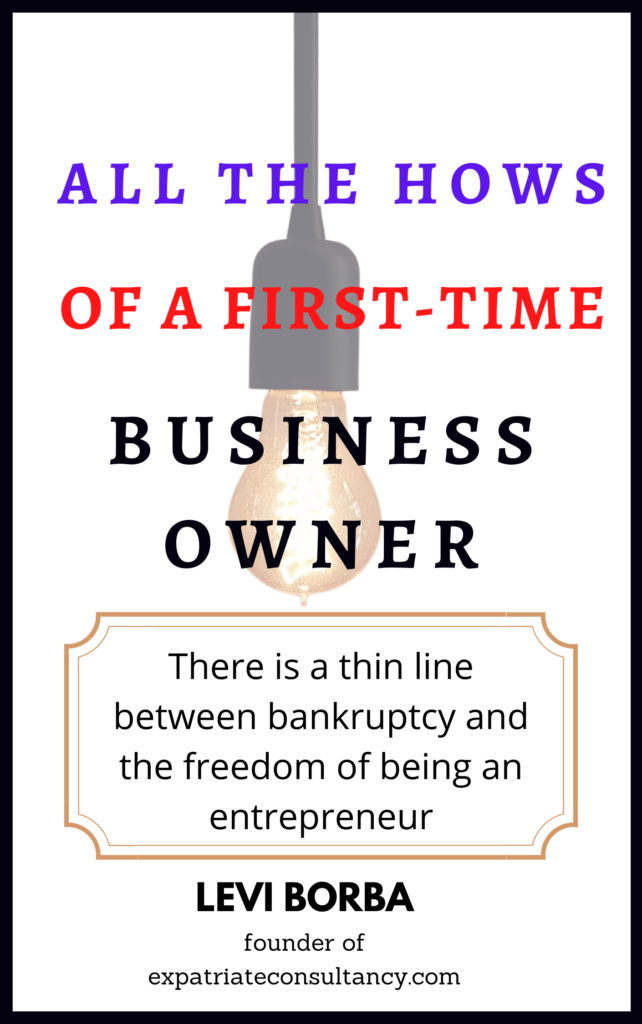 Conclusion: How to create SMARTER business goals and two essential disclaimers.
Having goals that are well-defined and stated is important for every successful business to reach certain objectives. However, when it comes to small businesses, many entrepreneurs don't have a clear goal. When asked what they want to do in the future, most small business owners would say, "Get more sales." A vague, useless answer.
Whether you run a 50-person company or a one-man empire, your ability to set and achieve goals is critical to your business's success, no matter how big or small it is. Make use of the SMART approach to propel your company forward.
SMARTER business goals must have all these characteristics:
Specific: Clearly defined, conclusive, and unambiguous
Measurable: With specific criteria that track your progress toward achieving the goal
Achievable: Realistically attainable considering the best efforts.
Relevant: In line with your long-term objectives and project.
Time-bound: With a deadline.
Now that you know how to set SMART goals for your business and life, I need to make two important disclaimers.
The first is to not make all this your life's priority. They should be important tools to remember where you want to go and what you want to achieve.
But still, only tools.
So, when defining your goals, always follow your principles.
You may find yourself in conflict with your code of conduct if you don't approach your goals with principles. And no man should seek such a battle.
The second disclaimer is about personal rewards. Break goals into smaller steps and reward yourself when you achieve them. It may sound Pavlovian, but it will keep you motivated to keep going.
Separate some money for enjoying the small good things of life, because even the most disciplined need a break from the gloom. Enjoy a cold beer in the nearby beer garden or a brunch with friends.
It's worthwhile.
---
For more insights for entrepreneurs and small businesses, I recommend this book: All the Hows of a First-Time Business Owner: There is a thin line between bankruptcy and the freedom to be an entrepreneur
Liked this article about SMARTER business goals? Check also:
Lessons from a NAVY Captain about the Delegation of Leadership.
The Best Business Insights of Our Year! The Most Popular Articles from 2021
How You Can Apply Lean and the 5s to Obliterate Business Bureaucracy
Subscribe to my articles (for free) and receive (also for free) the ebook "The Blueprint for First-Time Business Owners". 65 pages of essential points, secrets, and hacks for you to launch, manage and expand your own business.
If you wish to become a Medium member and have access to articles like this, check this link. It is only $5 per month.
---
Levi Borba is the founder of expatriateconsultancy.com, creator of the channel Small Business Hacks and The Expat, and a best-selling author. Subscribe to my articles (for free) and receive (also for free) the ebook "The Blueprint for First-Time Business Owners".