---
How can you reduce bureaucracy while dramatically increasing productivity in your startup or business venture?
Listen to "How to Reduce Bureaucracy in Business by Adopting Systems Thinking" on Spreaker.
Is there a solution that can be used in multiple situations?
Yes. In a nutshell, combine the Lean Management System, the 5S Method, and Systems Thinking.
If this doesn't make sense, set aside 8 minutes (or less) and the next paragraphs will explain everything — in a very simple way.
How I found the solutions for bureaucracy in business organizations
The day was snowy and lovely in Poland's gorgeous ski resort of Zakopane.
After a cup of coffee, sitting in a cafeteria together with my wife, I was waiting for our return train to Warsaw. Since there was a long journey ahead, I searched on my kindle for a book that may assist me in overcoming a monster I wanted to defeat on my firm.
Bureaucracy.
This hideous enterprise ghoul manifests itself when entrepreneurs are insatiably yearning for details. They are unaware of the harm created by an excessive number of reports and controls due to their desire to see the indicators of their business.
Worse yet, they are blind to the load that developing all of those reports places on their teams and systems. I had previously heard of a concept known as Lean management and realized that it may potentially aid me in my search.
So I found an Ebook from an author called John Seddon, the founder of Vanguard, an international consulting firm with operations in eleven countries.
Below I will tell you the most important insights from it, how it benefited my company, and how it can benefit YOUR business too.
Every paragraph below has the potential to make your company more agile.
What is a bureaucracy and what does it do
The bad type of bureaucracy is defined as a mass of inefficient, unproductive, and wasteful rules and regulations. Business bureaucracy can stifle an organization, small business, or startup's progress.
This includes policies on hiring, disciplinary actions, resource allocation, and organizational structure.
Bureaucracies have a bad reputation for being large, unwieldy, and prone to mistakes due to their complexity. This all leads to a lot of wasted time and resources, which hurts profit margins.
But bureaucracies exist for a reason: effectiveness! Thanks to them, there are clear instructions for how employees should do their jobs each day. It's easier for workers to do their assignments when they know exactly what they're supposed to do in terms of time or rules.
Unfortunately, often bureaucratic processes go far beyond the optimal point and hurt businesses.
To avoid this trap, there are 2 methods extremely efficient to combat the bad type of bureaucracy: Lean and 5S.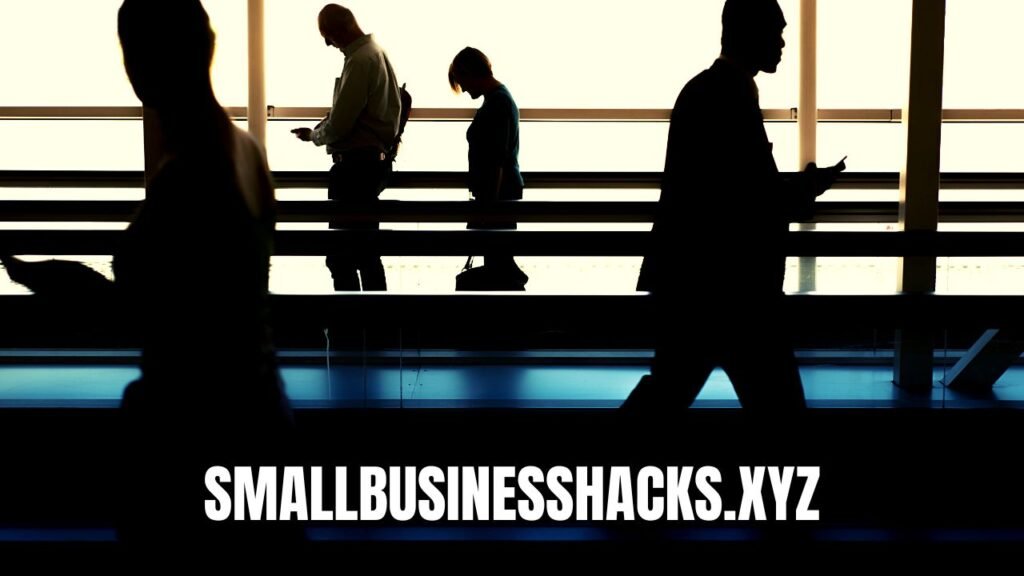 What is the Lean Management System
Entrepreneurs and managers use the Lean Management System (LMS) to improve their companies' efficiency. Taiichi Ohno, a Japanese engineer, created the LMS in the 1960s.
The Lean Management System is organized, according to Kanbanize, into five types of sub-systems that help organizations achieve maximal efficiency:
1. Identify Value: What does every business aim for? Possess a marketable product/service. To do so, a firm must add value defined by its clients.
The value is in solving the customer's problem. Specifically, the part of the solution that your customer is willing to pay for. Waste is any activity or process that adds no value to the final product.
Decide what value you want to deliver before moving on.
2. Value Stream Mapping: This is where you must literally map your company's workflow. Include all actions and people involved in delivering the final product to the client, so you can see which parts of the process are useless.
Value stream mapping shows you where value is created and how much value is created by different parts of the process.
3. Create Continuous Workflow: After mastering your value stream, maintain a smooth team workflow.
Remember that it may take time. Creating a product/service often involves cross-functional teams. Bottlenecks can occur at any time. Work in smaller batches and visualize the workflow to easily identify and remove process roadblocks.
4. Create a Pull System: To ensure a stable workflow, create a pull system using the Lean methodology. In such a system, work is only pulled if there is demand or even a customer order.
Consider a restaurant. You order a pizza. It's time to bake your pizza. He doesn't prepare tons of dishes in advance because there isn't a demand for them.
5. Continuous Improvement: You have built your Lean management system by following the previous steps. But don't overlook the final and most vital step.
Remember that your system is not static. Problems can occur at any step. That's why you need to involve employees at all levels in improving the process.
Various methods exist to promote continuous improvement. For example, every team could have a daily stand-up meeting to discuss what has been done, what needs to be done, and potential obstacles.
That is how you get it done.
Benefits of Lean Management for a business
The growing popularity of Lean principles is due to their focus on improving all aspects of a work process and involving all levels of a company's hierarchy.
Managers can gain several major advantages:
Focus. Using the Lean methodology will help you reduce waste. So your workforce is focused on value-adding activities.
Better productivity and efficiency. Employees who are focused on delivering value are more productive and efficient.
A better method (pull system). With a pull system, you can only deliver work if there is demand. This leads to the next.
Better resource use. Based on actual demand, you can use only as many resources as necessary.
As a result, your company (team) will be more flexible and responsive to consumer needs.
Finally, Lean management principles will help you build a stable production system (Lean system) that will improve overall performance.]
If this already sounds great to you, there is more. The lean system benefits can be catalyzed by an equally powerful (but even SIMPLER) method called the 5S System.
What is a 5S System
According to 5S Today, the 5S is a system for organizing workspaces so that work can be done quickly, efficiently, and with minimal risks.
This system emphasizes putting things back where they belong and keeping the workplace clean, making it easier for people to complete their tasks without wasting time or risking injury.
It sounds simple, right? Because it is. Still, rarely do entrepreneurs apply it, and those who do, gain an enormous competitive advantage.
The term 5S is a code for:
Sort: Disposal of everything unnecessary.
Set in order: Put things in order.
Shine: Clean and preserve all material to original conditions.
Systemize: Keep a clean, pure, and untainted workplace free from bad habits.
Sustain: Be disciplined, keep polite behavior, and sustain what had been achieved.
Benefits of 5S in the workplace
The portal Applied Performance list the following benefits from the implementation of the 5S in the workplace:
Productivity Gains. Every organization strives for increased productivity, as it increases overall ROI. Various US consulting firms have found that the 5S provides this improvement. Since it reduces time wastage, complete decluttering and workplace optimization are sufficient. Less time spent searching means more time working.
Security. 5S also improves safety. A clean workplace, especially in manufacturing, can significantly reduce worker injuries. Unattended chemical spills often increase the risk of slips and falls. The reduction in unnecessary travel also reduces the risk of injury by limiting exposure to hazardous substances elsewhere in the facility.
Less Waste. 5S will result in fewer lost and damaged items in the workplace. A well-organized workplace with proper labeling allows workers to easily replace damaged items, reducing the number of misplaced or lost tools and equipment. Moreover, proper equipment management reduces product damage caused during production.
Staff Assurance. One of the main goals of the 5S is worker commitment. It emphasizes worker participation by streamlining their work and allowing them to contribute to the overall design of the workplace as well as maintenance tasks. This encourages worker involvement, which increases commitment. This improvement also reduces workplace absenteeism.
The LAST Step: The mindset change of companies eliminating bureaucracy
After adopting the Lean system and the 5S, your stance will start to change.
This change will be complete and fully eliminate bureaucracy once you turn off for a while the typical command and control mindset and use the systems thinking mindset.
In the article The Surprising Discovery about Systems Thinking Benefits for Small Businesses I explained in detail how the systems thinking works, but below are a few examples of changes that you will see in your company if you adopt this perspective.
Perspective in command and control thinking: top-down, based on hierarchy.
Perspective in systems thinking: outside-in, based on systems.
---
Design in command and control thinking: functional, based on functionalities and features.
Design in systems thinking: based on demand, value, and flow.
---
Decision Making in command and control thinking: Separated from work, often made without improvements suggested by the "doers."
Decision Making in systems thinking: Integrated with work done to maximize the performance of the "doers" in their delivery.
---
Measurement in command and control thinking: measurement focused on outputs, targets, standards, and budget.
Measurement in systems thinking: measurements focused on capability, variation, and purpose.
---
Attitude to customers in command and control thinking: based on what is determined by contracts.
Attitude to customers in systems thinking: based on what matters for the customers and the company.
---
Role of management in command and control thinking: manage people and budgets.
Role of management in systems thinking: manage systems, operated and improved by people.
---
Change in command and control thinking: reactive, based on projects.
Change in systems thinking: adaptative and integral to the business.
---
Motivation in command and control thinking: extrinsic.
Motivation in systems thinking: intrinsic.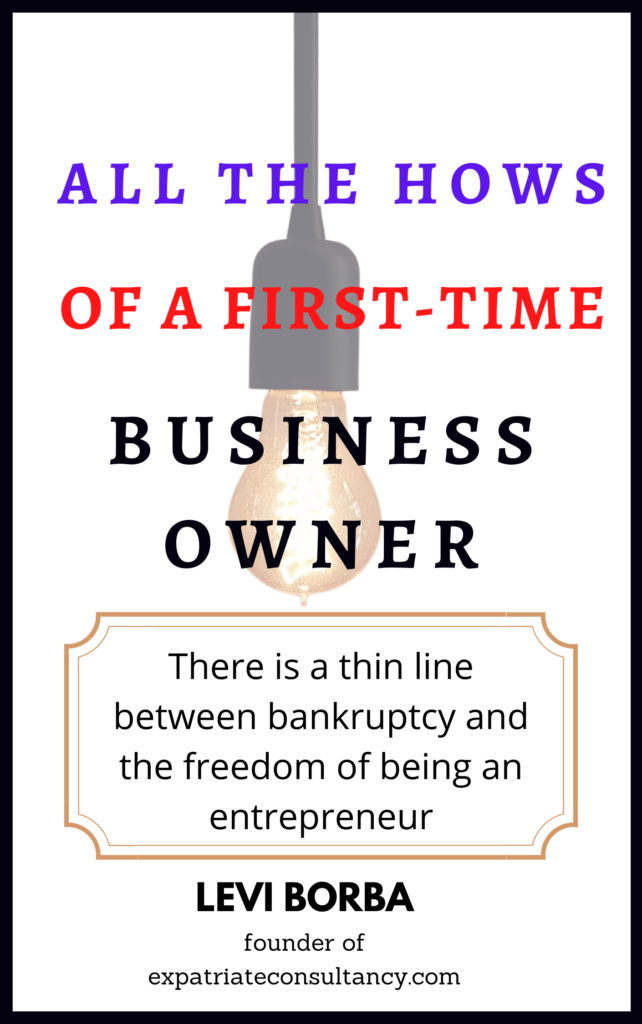 Conclusion: Obliterating bureaucracy in business organizations
In this article I suggested a 3-step formula to eliminate bureaucracy from your business. Another good way to reduce bureaucracy is to implement SMARTER business goals.
The first step is the adoption of the Lean Management System, which will bring more focus, better productivity, and less waste. One of the biggest turning points of this system is the adoption of a pull model, which drastically reduces the number of wasted resources.
The second thing to do is to use the 5S method, which is a way to make the business more efficient and cut down on waste.
The third is to use systems thinking instead of command-and-control thinking, which is what John Seddon, a world-famous consultant, told us about.
All of them together have a lot of power to make small businesses, startups, and entrepreneurial projects run faster and more efficiently. These are solutions for business bureaucracy that have been tried and worked in a lot of different places.
Including my own business. I wish you the same (or more!) success.
---
For more insights for entrepreneurs and small businesses, I recommend this book: All the Hows of a First-Time Business Owner: There is a thin line between bankruptcy and the freedom to be an entrepreneur
Liked this article about business bureaucracy? Check also:
The Best Business Insights of Our Year! The Most Popular Articles from 2021
The 5 Imperatives of All Business Survival Strategies
If you wish to become a Medium member and have access to articles like this, check this link. It is only $5 per month.
---
Subscribe to my articles (for free) and receive (also for free) the ebook "The Blueprint for First-Time Business Owners". 65 pages of essential points, secrets, and hacks for you to launch, manage and expand your own business.
---
Levi Borba is the founder of expatriateconsultancy.com, creator of the channel Small Business Hacks and The Expat, and a best-selling author. Subscribe to my articles (for free) and receive (also for free) the ebook "The Blueprint for First-Time Business Owners".