Learning How to Help Small Business
I have been thinking a lot about how to help a small business. To help this specific part of the population will trigger the recovery of everyone else. So here I list 5 reasons to help small businesses NOW. Not after the crisis or just when things got better, but now.
"In order to progress, modern society should be treating ruined entrepreneurs in the same way we honor dead soldiers, perhaps not with as much honor, but using exactly the same logic . For there is no such thing as a failed soldier, dead or alive —likewise, there is no such thing as a failed entrepreneur"

Nassim Nicholas Taleb, Antifragile: Things That Gain From Disorder
How to Help a Small Business – 5 Reasons to Do It
1 – All sorts of businesses are in trouble. But local, small businesses are the most fragile.
The thing that separates a company from bankruptcy can be resumed in one expression: Cash flow.
If a firm doesn't have cash flow and the bank account goes dry, they cannot pay their obligations, and suppliers can execute them. This process has some variations between countries but the basic steps are similar in the western world.
Why corporations are less affected by the crisis
Even though their cash flow also drops or even stops during a crisis, huge companies have plenty of bank credit lines available. So when things go bad, it is easy for them to access money and keep running their operations.
Small companies don't have such easy access to credit, or if they have, it is just too expensive.
There are exceptions (small companies with big credit lines and corporations without), but as a rule of thumb, this difficult access to money makes small businesses much more fragile. This is one of the main reasons why small businesses fail.
2 – The lion's share of governmental help will go to massive corporations, not to small entrepreneurs.
Big firms can afford entire teams of lawyers and accountants to prepare documentation and cases with the sole target of accessing relief funds from governments.
Meanwhile, in small businesses, sometimes this is done by the owner or some non-specialized employee. They don't have the same knowledge (or contacts) of a famous law firm, so they eventually end with the breadcrumbs of all those billions that governments, everywhere, are investing to save companies and jobs.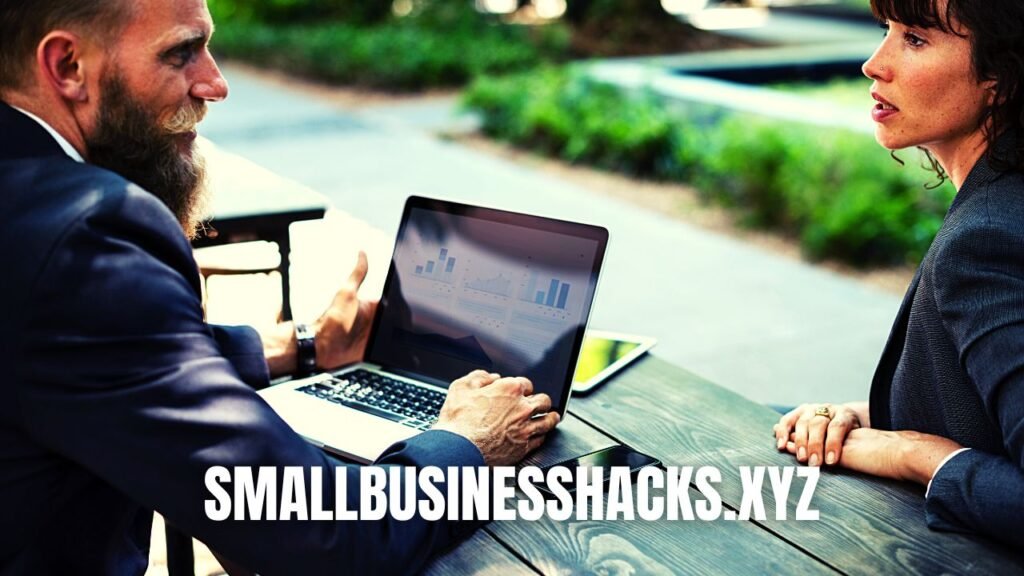 3 – We must avoid a world like the one of the movie Demolition Man
In 1993, Sylvester Stallone and Wesley Snipes starred a classic movie where they confronted each other in a high-tech future. There, the fast-food chain Taco Bell took over all other restaurants. As the female character starred by Sandra Bullock explains to Stallone in a classic scene, now all restaurants are Taco Bell.
Before I wrote about big corporations having easier access to credit and government money to survive during the crisis. Many of those gigantic companies can use the governmental money (which is your money) to later take over the small businesses that didn't have the same privilege. Something similar already happened in 2008. Bigger market concentration, less quality of services for you.
4 – More meaningful jobs
I write this item as someone that worked both in multinational corporations and in local businesses.
When you work in a smaller firm, the effects of your efforts are way more visible. You see it advancing, people around talk to you about it and ask questions that you know how to answer.
You cannot say the same about most large corporations. There, you work in a cubicle and do very specific tasks with little impact on the finished product.
It is much easier to be proud of your work when you see your contributions making a difference. You don't see yourself only as another gear in the machine. That is why certain small businesses are real talent magnets.
5 – Local Business more often procure their supplies in the local community
Let´s think about restaurants and food chains.
Mcdonald, Burger King, and other large chains buy what they need using large and long-term contracts, generally made with other colossal corporations (like when they buy meat from food-industry behemoths like Marfrig or JBS).
Meanwhile, the local restaurant will procure fresh vegetables in the nearby market, and buy meat with the local butcher. So if this small restaurant goes bankrupt, soon the butcher, the vegetable stand, or the laundry that washes their table cloths will all be in trouble.
By supporting the local restaurant instead of the chain restaurant, the local hotel instead of the chain hotel, etc. you are actually supporting your entire environment to cross this difficult moment together.
Just like with the supplies, local firms let a good part of their profits in the neighbourhood.
When you stay in a chain hotel like Ibis or Marriot, a small part of what you pay (approx. 4%) is profit for the company itself and its shareholders. Part of this profit is remitted to some billionaire in his yacht at Seychelles (or some other paradisiac island).
When you reserve an independent hotel, the profit goes to a retired couple, so they can buy a new car in the local dealer. Money stays in the neighborhood.
Ok, you gave me 5 reasons to help local entrepreneurs. Now tell me how to support a small business. (Ok, ok, it is in the next paragraphs).
How to Support a Small Business
First, make a purchase from them… but not just on their website. Visit their physical location as well. Because they don't have to pay rent or utilities, many small businesses offer lower prices online than in their stores. Some, however, offer freebies for in-store purchases that aren't available online, such as a free cup of coffee or soda with a purchase.
Second, review the products and services you've purchased from small businesses on your favorite online review sites. If you had a positive experience with a small business, please tell others about it! On the other hand, if you had a negative experience, consider posting a negative review as well — many potential customers will not shop at a company that has too many negative reviews.
Third, avoid online shopping. Yes, we all know that retail behemoths like Amazon have everything you could ever want and more at unbeatable prices. However, if you truly adore your favorite small business, you should show your support by shopping there in person. What happens if a local store or restaurant is forced to close its doors due to competition from online retailers? Will they be able to keep their jobs? Will their families have enough to eat?
Fourth, leave a large tip. Tips for small business employees who may have lost hours due to an in-house service shutdown are especially important right now.
Tip on the total bill, not just a percentage of the total bill. Small businesses rely on tips and gratuities to compensate for lower volume during a government shutdown. During this difficult time of reduced income, a generous tip can really help small business owners stay afloat.
Fifth, buy merch. Businesses that have lost traditional foot traffic frequently sell branded tees, caps, and other items online. Support small businesses by purchasing and wearing their wares, as well as tagging them in photos. Buy now to save money later. You can immediately assist small businesses by improving their cash flow. Consider gifts, birthdays, and other purchases that can be made now and given later.
Sixth, whenever possible, buy gift cards or gift certificates from small businesses rather than large corporations (if you're not sure whether your favorite restaurant is a small business or a large corporation, check out this list). Consider purchasing a gift card from your local coffee shop or bakery online or through their website to help them out. When you buy from a local business, you are helping to support both the community and the individual families who work there.
Other Ways to Support a Small Business
1 – Order delivery food from your local restaurant.
2 – Instead of Starbucks, goes to your local coffee shop. Here in Warsaw, after discovering a small and charming local cafe called Cafe Charlie, I stopped visiting chains like Costa Cafe. It tastes better, and it feels better.
3 – Book a local hotel or hostel when traveling. More important: book directly with them instead of using websites like Booking.com. Those sites take 15% of the reservation for them and have some very questionable practices against small hotels.
4 – Do good reviews of the local places that you enjoy! In Google, Yelp, or Tripadvisor. As a Hostel owner, i lack words to explain how a good review makes my day better.
5 – Spread the word, share this article, and soon we leave that behind. It will pass. Meanwhile, check our article about the best videos for entrepreneurs this year and our list of the best business channels on Youtube.
Non Profit Organizations That Help Small Businesses
There are multiple nonprofit organizations that help small businesses in North America and Europe. The majority of these organizations exist to provide business owners with the resources they require to run a successful enterprise.
Some concentrate on the development of new businesses, while others assist in the expansion of existing businesses.
The Small Business Development Center (SBDC), for example, was established in 1972 by the U.S. Small Business Administration (SBA) as a resource for small business owners across the country. SBDCs are now available in every state and Puerto Rico, and they are a valuable resource for small businesses everywhere.
SBDCs help small businesses grow by providing free or low-cost consulting services, seminars, and workshops tailored to the needs of small business owners in their communities. They also provide information through publications and programs such as "How to Start and Run a Small Business" and "How to Finance Your Small Business."
In the UK, the Social Investment Business (SIB) is a community development financial institution that offers financing and support to small businesses which are owned and managed by people who have been excluded from mainstream finance. By combining financial capital with mentoring, business advice, and training, SIB helps these businesses to grow and become sustainable. This improves the economic well-being of the people who own them and their communities.
The European Investment Fund has created a platform called the "European Sustainable Business Financing Platform" to promote the availability of loans for sustainable businesses across Europe.
In Germany, ProCredit, although is part of a for-profit organization, provides interest-free loans for social entrepreneurs who want to start up projects that benefit society but can not get funding from regular banks. ProCredit sees itself as an innovation driver within the social economy and this is why they offer their services free of charge.
---
If you enjoyed this article about how to help a small business, it is worth checking also some of the articles below:
5 Incredibly Successful Businesses Started with Little Money
How a Virtual Assistant Can Help Your Business?
How to Rank Website on Google First Page in only 10 Months
---
Subscribe to my articles (for free) and receive (also for free) the ebook "The Blueprint for First-Time Business Owners". 65 pages of essential points, secrets, and hacks for you to launch, manage and expand your own business.
If you wish to become a Medium member and have access to articles like this, check this link. It is only $5 per month.
---
Levi Borba is the founder of expatriateconsultancy.com, creator of the channel Small Business Hacks and the same website for Small Business Owners, and best-selling author. Subscribe to my articles (for free) and receive (also for free) the ebook "The Blueprint for First-Time Business Owners".