The Best Fiverr Gigs to Help Your Enterprise and Small Business.
---
This article about the best Fiverr gigs follows other articles of our series about how freelancers can boost small business.
It is normal to think twice before spending every single penny when we are starting a new business or venturing into a creative journey.
This is good. Keep thinking twice before spending, as long as you have in mind the ROI (Return of Investment). Because expenses that have a positive ROI are not costs but investments.
When you find something with elevated ROI, the return is so quick that it even looks like cheating.
During the last 3 years, I started 3 different businesses. One of them is fully online, while the other two have a hybrid model — online channels for physical services.
In the beginning, I struggled to attract customers and decided to invest in entrepreneurial books to boost my knowledge of how to do business on the Internet. There were 2 common points in nearly everything I read.
1st — Consider the financial value of your time. You only have 24 hours in a day. Discount your sleeping, leisure, and human necessities, and you have less than 12 hours available for building income. What is the value of one hour of your time? $15? $25? $100?
2nd — If people are doing whatever you need better than you and for less than your hourly cost, hire them instead of doing it yourself — unless learning it brings other benefits. Time is scarce.
With that in mind, I began to outsource things. That freed my time for other creative ventures. moving abroad— but this is a subject for another article.
Here are the 5 inexpensive services that saved me time and provided good returns — especially considering that the rates for them in platforms like Fiverr or Freelancer are often in the low 2-digit bracket.
Fiverr is an online marketplace for freelance services. They provide a platform for freelancers to offer their work to potential customers all over the world. This work does not come as a long-term contract, but rather as one-off jobs — they are called gigs.
These gigs are things like logo design, backlink creation for SEO purposes, data entry, translation of punctual documents, etc. These services are for Fiverr what accommodation is for Airbnb or car rides for Uber. Fiverr connects customers and service providers.
Website Speed Increase: my first among the Top Fiverr Gigs for entrepreneurs.
The item starting this list is the one where I spent the largest amount of time trying to learn it by myself. When I created the website of my consulting firm, I struggled with low performance — meaning high loading times. My website was taking almost 3 seconds to load completely.
We may think that 3 seconds is not a big tragedy. But it is 600% the time considered ideal by search engines. When Google thinks your website is slow, it harms your ranking positions.
Less organic visits and potential clients for you.
The main indicator of website performance is PageSpeed Insights, a tool created by Google.
My speed index was at an appalling 49 on a scale from 0 to 100. This is bad.
During days I tried to change plugins, compress pictures, etc. In vain.
I found a gig on Fiverr with dozens of positive reviews promising to increase the speed of my website for 10 dollars. I negotiated a discount for my 3 websites, where each would cost only $7.25. (Click here if you would like to join Fiverr and start with a $20 Bonus.)
This is less than a fast-food meal.
2 days after purchasing the gig and providing the freelancer access to perform the WordPress changes, he told me it was ready. What was the new speed score on my consultancy website? See it by yourself on this screenshot:
Directory Listing
Who uses directories when everything can be found on Google or DuckDuckGo? Why would you list yourself into this obsolete version of the yellow pages?
Directories increase the amount of trust the search engines have in your business.
Creators or companies that appear in directories take higher positions on rankings. That attracts potential customers to their pages. Search engines like companies they know. To be listed on relevant directories or your niche will result in search engines learning more and faster about what you sell.
Is it difficult to list your business? No.
Should you do it yourself? No, unless your time costs 5 dollars per hour or less. Because it is time-consuming and you can find people doing that for prices ranging from 5 to 10 dollars per hour on websites like Upwork, Freelancer, or Fiverr.
I paid $100 for a freelancer on Fiverr to list my website in 110 directories. This would take 1 or 2 days to do it myself — and maybe Carpal Tunnel Syndrome after typing for so long.
How does that affects my organic traffic? The chart below shows it. Have in mind that this business has barely 1 year and the dramatic growth shows no sign of decline.
Virtual Assistant
Every business has its core activities, and out of them, the auxiliary tasks — also called back-office jobs.
If your company is a digital marketing agency, SEO planning or drafting new campaigns are core activities.
Organize an excel sheet with all your contacts or tabulate the main indicators of your projects? These are not part of your core activities.
Administrative tasks are often repetitive, simple, and can be performed remotely. If you have a talented, specialized team that can perform high-value jobs, why waste their time with that? Hire a virtual assistant.
VA (Virtual Assistant) is a widespread service offered either for long-term hire or one-off jobs in platforms like Fiverr, Freelancer, and Upwork. The good-reviewed professionals are fluent in English and often from countries with low living costs, allowing them to offer rates that in Europe or America would be unthinkable.
I hired a Filipina VA on Freelancer.com (you can join Freelancer using this link and earn a USD20 discount at your first purchase) to tabulate some excel sheets for my firm, and she asked for USD 10/Hour. This is twice the average salary in her country, but at the same time was a rate affordable for a business running on a shoestring budget.
Proofreading – The Neglected One Among the Top Fiverr Gigs.
According to Reedsy, proofreading is the act of reading written work and marking any errors. These mistakes most commonly involve spelling, grammar, punctuation, and consistency.
If you plan to translate your website or video subtitles to a language that is not your native idiom, hire a proofreader. You don't want to damage the public trust in your services because of a typo or a wrongly declined word in Russian.
A proofreader is someone that will read whatever you write, looking for mistakes. You can find native proofreaders in numerous languages (even Esperanto!) for a price ranging between $10 to $20 for every 1000 words, on websites like Fiverr or Reedsy.
---
Besides some of the best Fiverr gigs, there are more you can explore (and profit) from freelancing platforms and the gig economy. Check the below.
The 5 Best Fiverr Gigs Expatriates Can Offer to Make $ Abroad
To Join Fiverr and start with a $20 Bonus, Click Here.
Join Freelancer using this link and earn a USD20 discount on your first purchase
---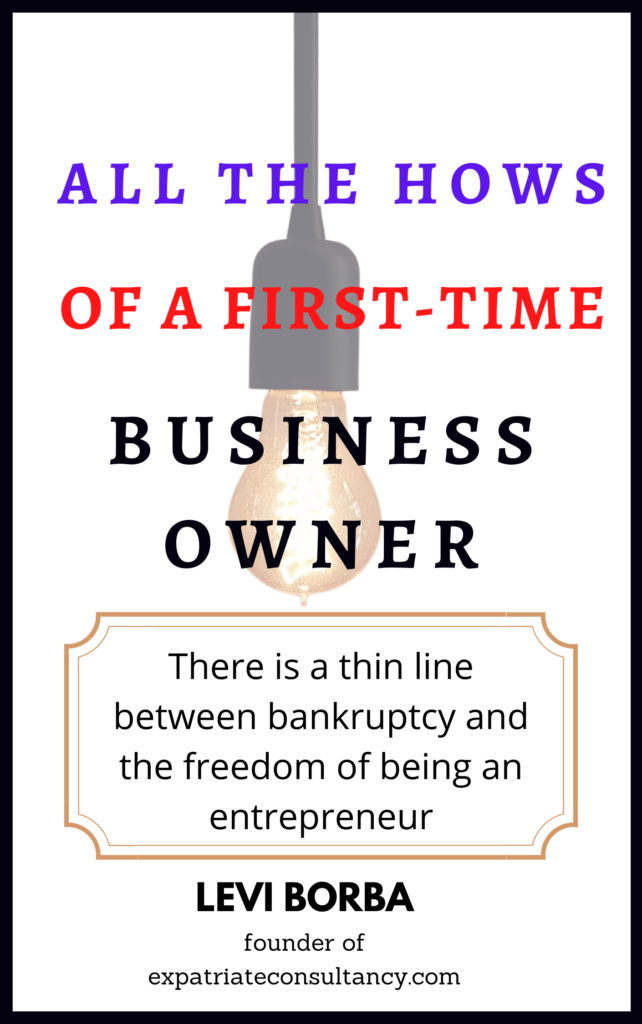 Subscribe to my articles (for free) and receive (also for free) the ebook "The Blueprint for First-Time Business Owners". 65 pages of essential points, secrets, and hacks for you to launch, manage and expand your own business.
If you wish to become a Medium member and have access to articles like this, check this link. It is only $5 per month.
---
Levi Borba is the founder of expatriateconsultancy.com, creator of the channel Small Business Hacks and the same website for Small Business Owners, and best-selling author. Subscribe to my articles (for free) and receive (also for free) the ebook "The Blueprint for First-Time Business Owners".