---
Lottery prizes are unplanned events. Starting a business is the opposite — you plan, research, and finance it. That takes time and effort. Something that can be solved if you check a certain website to hire freelancers, and here I will tell you how.
Besides these well-known phases of creating and running a company, there are dozens of minor tasks you need to complete, from registering your firm with state authorities to buying insurance.
It's a lot to tackle for one person, but starting and running a business is often a solitary activity made by a single hero or his close group of brave co-founders.
Or at least it was like that until the rise of the gig economy and websites like Fiverr and Freelancer.
These websites — and other online marketplaces for freelance services — made it possible for entrepreneurs to hire talents anywhere in the world. Remote workers that can push new enterprise to a whole new level of performance and profitability.
You can hire a variety of specialists to help you with various aspects of starting a business, but it's important to find someone who complements rather than duplicates your skillset. You don't want someone doing all the marketing for you, for example, if you're an expert at developing products.
Some well-known tasks became the realm of remote professionals from the gig economy. Things like:
In this article (which contains some affiliate links, meaning that I may earn a financial incentive if you decide to purchase any of the listed services), I will tell you about some specialists out of the radar. Still, they can make the difference between a successful and a stagnant business — for only a few dollars.
The Best Website to Hire Freelancers Outside of the Radar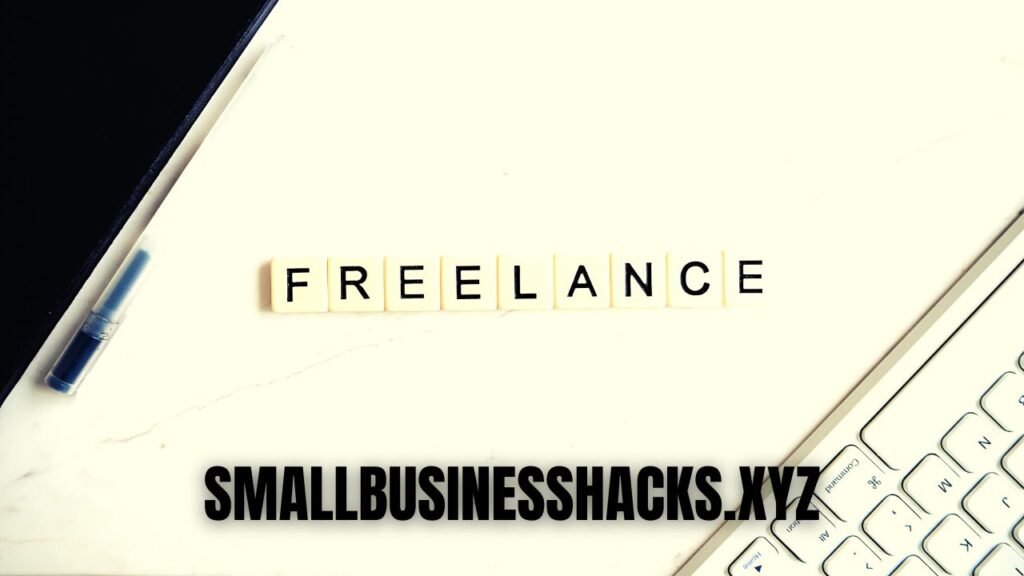 Our top 5 list of Fiverr Gigs starts with a Infographic Designer
If you are a fan of pages like Visual Capitalist or Cool Infographics, you've noticed infographics.
They are graphic visual depictions of data. They help us make some of the most complex, important topics more digestible and memorable.
An infographic designer creates visual displays of data. They use graphic design to convey information in an interesting, eye-catching way.
Infographics help explain complex topics, inform and educate viewers, and promote your brand. It is much more than just pretty pictures. An infographic designer has the skills, creativity, and experience to create something that conveys your message with immense shareability — meaning viral posts.
For example, people create infographics to show their friends what their cats do in their sleep. Imagine how a cat-food company or a pet shop can use that to promote its brand with a highly shareable viral post.
Among these boring numbers in your excel sheets and market research docs is a gold mine for customer engagement — but to dilapidated it, you need a specialist.
At Fiverr, you can hire a good infographic designer with multiple good references for 10 dollars.
Virtual Assistant
In another article, I wrote about how hiring a virtual assistant helped me to save multiple hours during my week. Enough to write 3 books and become a top writer in 5 categories at Medium.
A virtual assistant (VA) is a freelancer who performs administrative work for one or more clients. He/She can be anything from a social media guru to a writer. A VA can help your business for the three reasons below:
1. They save you money.
2. They save you time.
3. They free you up to grow your company.
Many entrepreneurs choose to hire a virtual assistant for the simple fact that the overhead costs are lower than hiring a full-time employee. In-house staff needs desks, computers, office space, and equipment. A VA can work from their home or anywhere with internet access, so their expenses are smaller.
On this website to hire freelancers working as virtual assistants with a solid reputation may cost as low as 15 dollars.
Website Reviewer
Hiring a Website Reviewer made my business website soar to the first page at Google in multiple keywords in a matter of months.
A website reviewer is a service provider who evaluates and provides feedback and solutions to improve the performance of your site.
They conduct a comprehensive review and provide detailed feedback about design, content, logic, functionality, usability, and SEO.
It is a great step to produce a positive user experience. They can also help you find and fix technical errors, and suggest ways to make your website more effective.
They can also help you with Google Analytics, Google AdWords, and a variety of other online marketing strategies.
Reviewers can help you create a website content strategy that appeals to your target audience, improve your search engine ranking, your social media presence, and customer loyalty.
Lastly, they can also review your website for compliance with general best practices, industry standards, and government regulations.
On Fiverr, website hiring freelancers to review your website can cost as low as 30 dollars.
Grant-Writing Services
Grants, often issued by governmental agencies or NGOs, can be a significant source of funding for many projects. The application process, however, is daunting, and there's a steep learning curve involved.
This is a problem that can be solved by a grant-writing expert.
Here are 5 reasons why a grant writing service can help you:
They have access to the right information. Sometimes it can be found online, but sometimes it is hidden under hundreds of government documents.
They often have the connections you need to get your application approved.
Writing an application is not easy. You have to provide all of the information that a potential grantor is looking for. A grant writing service can help you create a persuasive application.
They ensure you submit on time. Deadlines are stressful.
They avoid costly mistakes — the type of error that can make your entire application go to the garbage bin.
Grant writing isn't for everyone. It requires research, organizational skills, and a lot of time. It requires you to hire top freelancers.
At Fiverr, you can purchase well-evaluated grant-writing services for 25 dollars.
Chatbot Programmer
A chatbot is a computer program designed to simulate conversation with human users. Chatbots can operate as an easy interface to websites, and can also operate across various messaging apps, including Facebook Messenger, Slack, Skype, and Google Hangouts, to name a few.
They are starting to take over customer service, and one of the most important benefits is their help to provide faster customer replies.
Fast and personalized customer service (one of the essential items to consider before starting a business) is no longer just a nice-to-have. It's a must-have for many businesses. Today, 79% of customers say it's very important for businesses to contact them via their preferred channel. Further, 55% of customers say they're willing to pay more for faster service.
Businesses are using chatbots for a variety of customer service tasks, including helping with customer orders, answering questions, and giving information about products.
Chatbots are more than just a customer service tool: they can turn customer service into revenue.
They can help customers quickly find the information they need on your website or messaging platforms, and they can save time for your employees by automating repetitive tasks.
Chatbots can also boost your sales by simplifying the checkout process. Rather than asking for a name and shipping address, customers can interact with a chatbot, which asks them only for their payment and delivery information. When a customer's credit card is charged, a chatbot can send them a receipt and provide them with the tracking number for their package.
In that website to hire freelancers to program chatbots may cost only 30 dollars — for a simple chatbot.
What are other out-of-radar professionals that your business hired?
---
---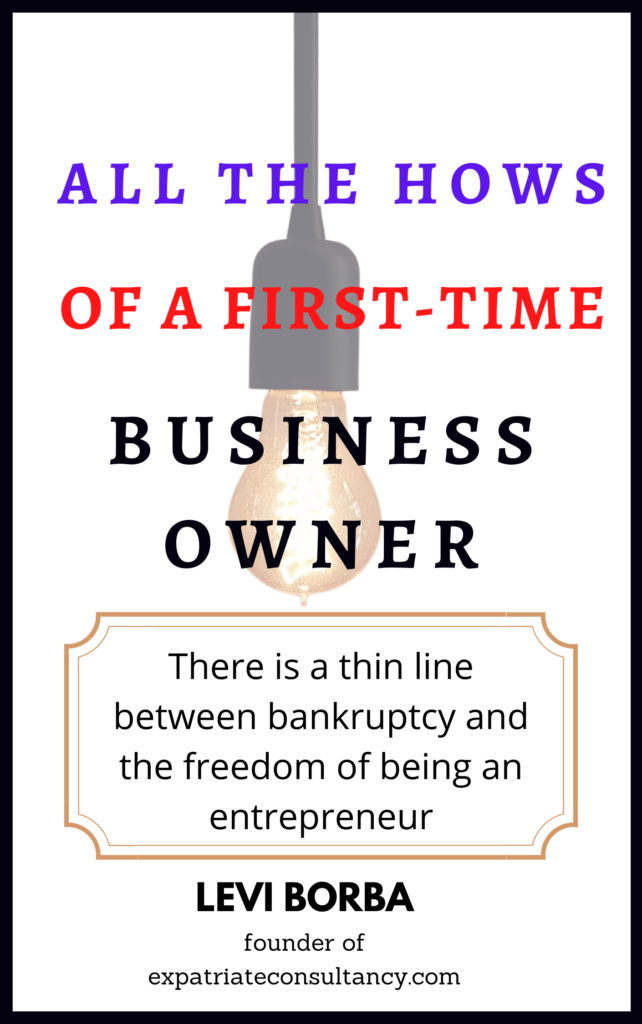 ---
If you liked this article about the best website to hire freelancers, check also:
5 Incredibly Successful Businesses Started with Little Money
Subscribe to my articles (for free) and receive (also for free) the ebook "The Blueprint for First-Time Business Owners". 65 pages of essential points, secrets, and hacks for you to launch, manage and expand your own business.
If you wish to become a Medium member and have access to articles like this, check this link. It is only $5 per month.
---
Levi Borba is the founder of expatriateconsultancy.com, creator of the channel Small Business Hacks and the same website for Small Business Owners, and best-selling author. Subscribe to my articles (for free) and receive (also for free) the ebook "The Blueprint for First-Time Business Owners".